Ooooooh look. It's me. I'd been up for about 48 hours at that point, that was 6 hours after the Terminator: Salvation midnight premiere. I had spent those six hours smoking cigars and listening to Reel Big Fish... by myself... in my friend's dining room.
Me again... in a Titanic museum with my friends. I'm the one on the left. I cut my hair shortly after that for a college interview. (I didn't get in... bastards.)
Are you ready?
For the most horrifying...
Hideous....
Shocking...
picture EVER!?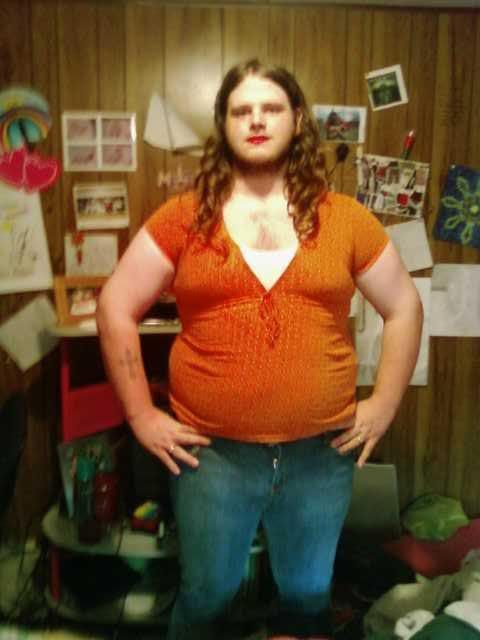 My girlfriend's clothes. She took the picture, and couldn't stop laughing long enough to hold the camera steady.