Luigi's Mansion and New Controller
---
Miyamoto Reveals Luigui's Mansion and New GC Controller
This article is from IGN
After Nintendo's pre-E3 press conference, Shigeru Miyamoto and Satoru Iwata offered the media a chance to see GameCube's hardware up close. Namely, the Luigi's Mansion disc and newly designed controller took the spotlight. The two executives were extremely ecstatic to show off their "baby" to the eager press. Naturally IGNcube was there to witness this display, and below you can view screenshots (all clickable) of the demonstration as it happened. Enjoy.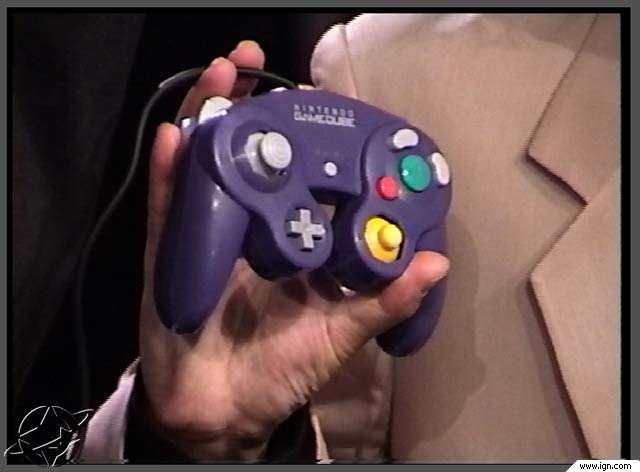 Above: Miyamoto holds up the GameCube controller for the world to see.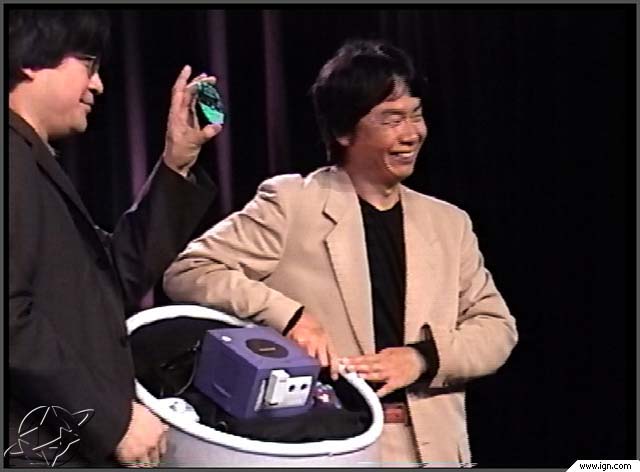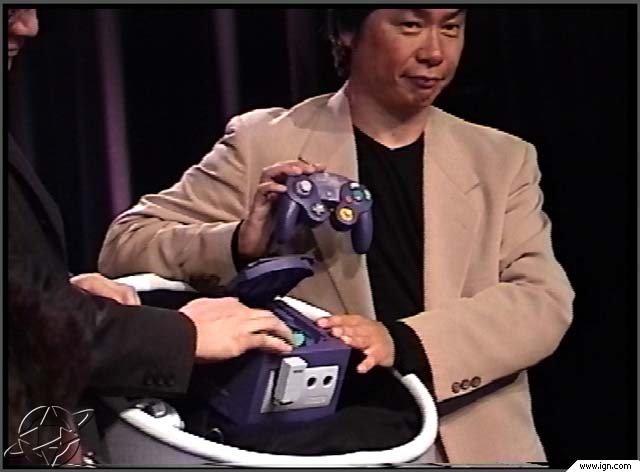 Above: Miyamoto looks on as Iwata puts in Luigi's Mansion.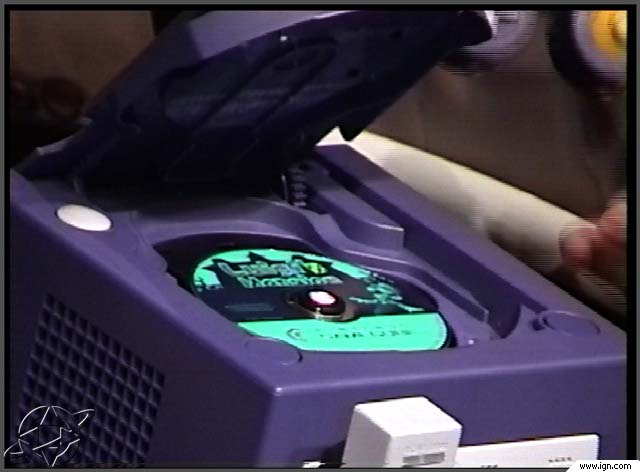 Above: Luigi's Mansion in GameCube.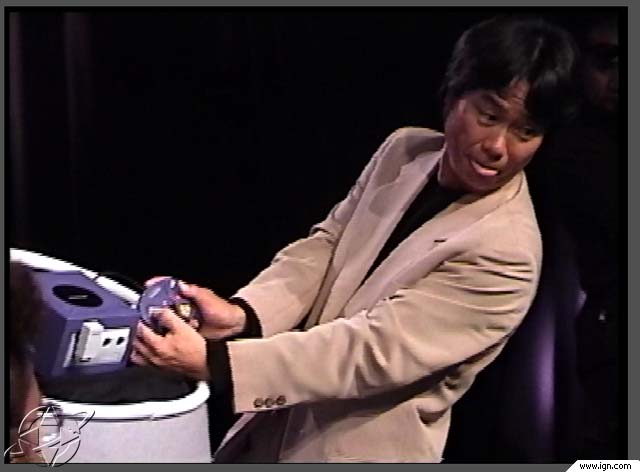 Above: Miyamoto shows off his funny side.